The Common Laugh Productions directory is a modern music resource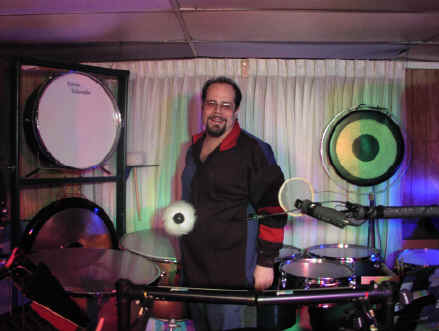 containing many useful links for the drumming student as well as the teacher. Many music basics are also covered for the professional musician, with related charts, links and Real Audio samples. Percussion method, theory and examples included on this site, demonstrate one approach to drumming presently, and in the future. Bookmark this site to always have access to all essential lists for the modern drummer.
Featured independent artist, soloist musician: Vince Schaefer guides and gives examples and stories from his career as a musician, to enhance this otherwise text heavy site. The many bands, ensembles, and recent solo gigs he's performed with, provide credibility to the notes on past percussion, to modern electronic drum sets.
Download free real audio samples and check out the music links library. Remember Common Laugh Productions, for all your modern drumming demand, and expert professional advice on midi studio set up and practical design. We also have experience finishing demo and CD recording projects, from beginning to end, including artwork, design, production and printing.
Download free full length MP3s samples below!