Learning Intervals
Mallet Jazz
Deprogram
Vonne Andring
Common Laugh Productions handles all music production and midi needs.
Finishing is what we do. After five years in business, the one thing our customers agree on is, we finish, on time, for the estimated cost. How many people do you know that have been planning on making a music CD, never to start because of the seemingly high amount of insurmountable tasks? We've been through it and can direct you through it too, regardless of your budget.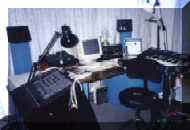 Over 20 years of electronic drum, music arranging, producing, and studio experience, provide your project with professional design.
MIDI consulting, studio set up and live performance using midi controllers, lights and instruments are mastered at the Common Laugh facility. Last year we did a 60 minute video production titled: Inside the Creative Mind with Vince Schaefer, released a solo CD rom that included videos, started selling promotional band t-shirts, got on the internet, and many other musical endeavors.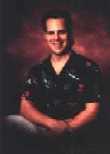 Artwork and multi-page album covers done reasonably. Professional web design available. Examples of everything available on request. Contact us by e-mail at vin.drums@verizon.net or
Vince Schaefer 2960 Sacramento Ave. Pittsburgh, PA 15204 or call us at: 412-771-2174

Our Favorite URL: http://www.vindrums.com

Download free real audio samples, below; approximately 30 seconds total length.
All music was drummed by Vince!
Acoustic con Tiempo acoustic guitar solo, drummed at the Common Laugh Productions studio Real Audio (short)

Rhetoric Kills short sample recorded at the Common Laugh Productions studio. Real Audio (short)

To see the Vince Schaefer
CD's Click: Here